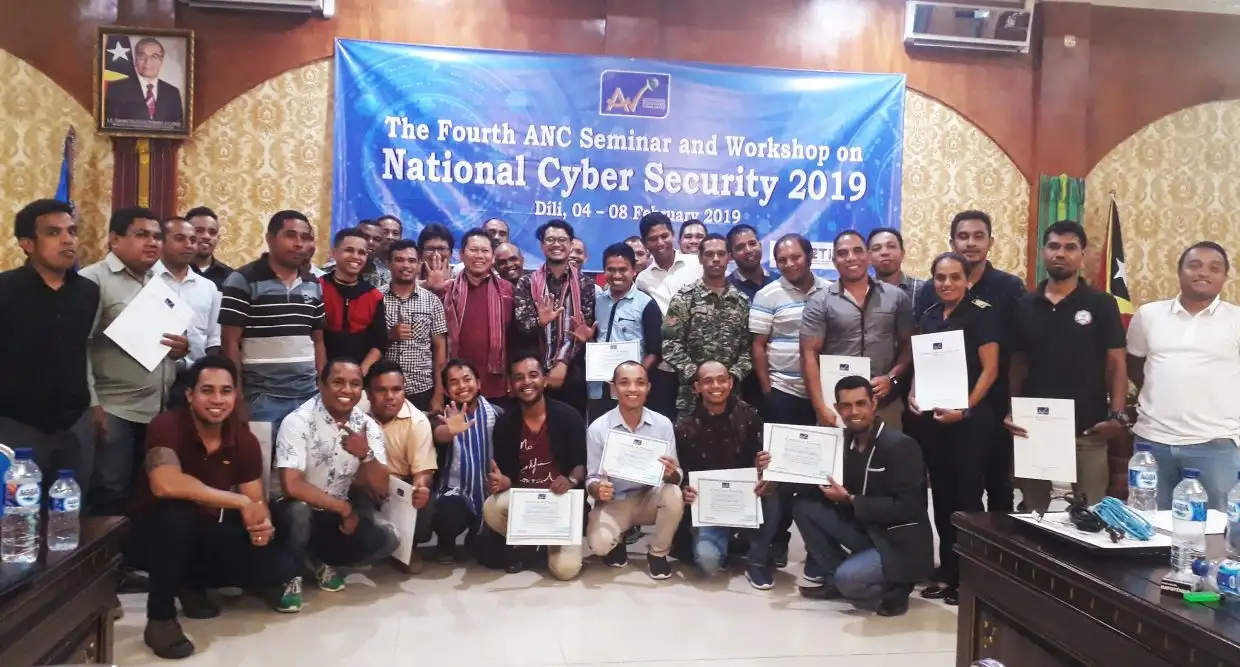 The fourth ANC seminar and workshop on National Cyber Security was held on 4 – 8 February 2019 in Dili. The aim of this Seminar Series is to raise awareness about the importance of cyber security in public sector with topics designed to build capacity relevant to stakeholders of the public sector involved in the Timor-Leste Computer Security Incident Response Team (TLCSIRT).
The theme of this Seminar is on "Building Resilient and Secure National Ecosystem" while the Workshop took focus on "Critical Information Infrastructure Protection and Data Protection". The event features five distinguished speakers and trainers from the ID-SIRTII/BSSN Indonesia and PENS.
The seminar was well attended by 112 enthusiasts covering representatives from public agencies, private sector members including major telecom service providers, and academia as well as our ever-growing ICT community. Meanwhile, the workshop provided focused trainings to 36 participants of the stakeholders of TLCSIRT including representatives from Public Agencies (Ministry of the Presidency of the Council of Ministers, Ministry of Justice, Ministry of Finance, Central Bank, TIC Timor, I.P., CAC, ANC) and selected students and staff from UNTL, DIT, IOB and UNDIL.
The ANC expresses its gratitude to JICA for its support of the event. JICA and the ANC have been working on building and strengthening the TL-CSIRT since 2016.